James Wiens
Born and raised in British Columbia, James had an interest in art from a very early age. His passion for art drove him through school and inspired him to further develop his talent by enrolling in Emily Carr College of Art & Design. Soon after his graduation he was picked up by a local gallery in Vancouver where he began his thirty-plus year art career creating beautiful images.
Starting with landscapes, James moved on to different subject matter as he evolved artistically.
The many years of painting and research also enabled him to spend hours of reflection on beauty, art, and why we do it at all. In a world of ever widening fissures between people and the way we view the world, James has settled into the reality that painting for the sake of beauty is justified and in fact, necessary. Beauty in people, beauty in the objects that they create and beauty in the natural world around us is enough to inspire many lifetimes worth of artwork! It encourages us, it brings us hope, it helps us to cherish the good in and around us and leaves us with a smile on our faces.
James goal with his paintings is for you to see, enjoy and indulge in them and after you have viewed them, to feel better than when you began.
James Wiens's CV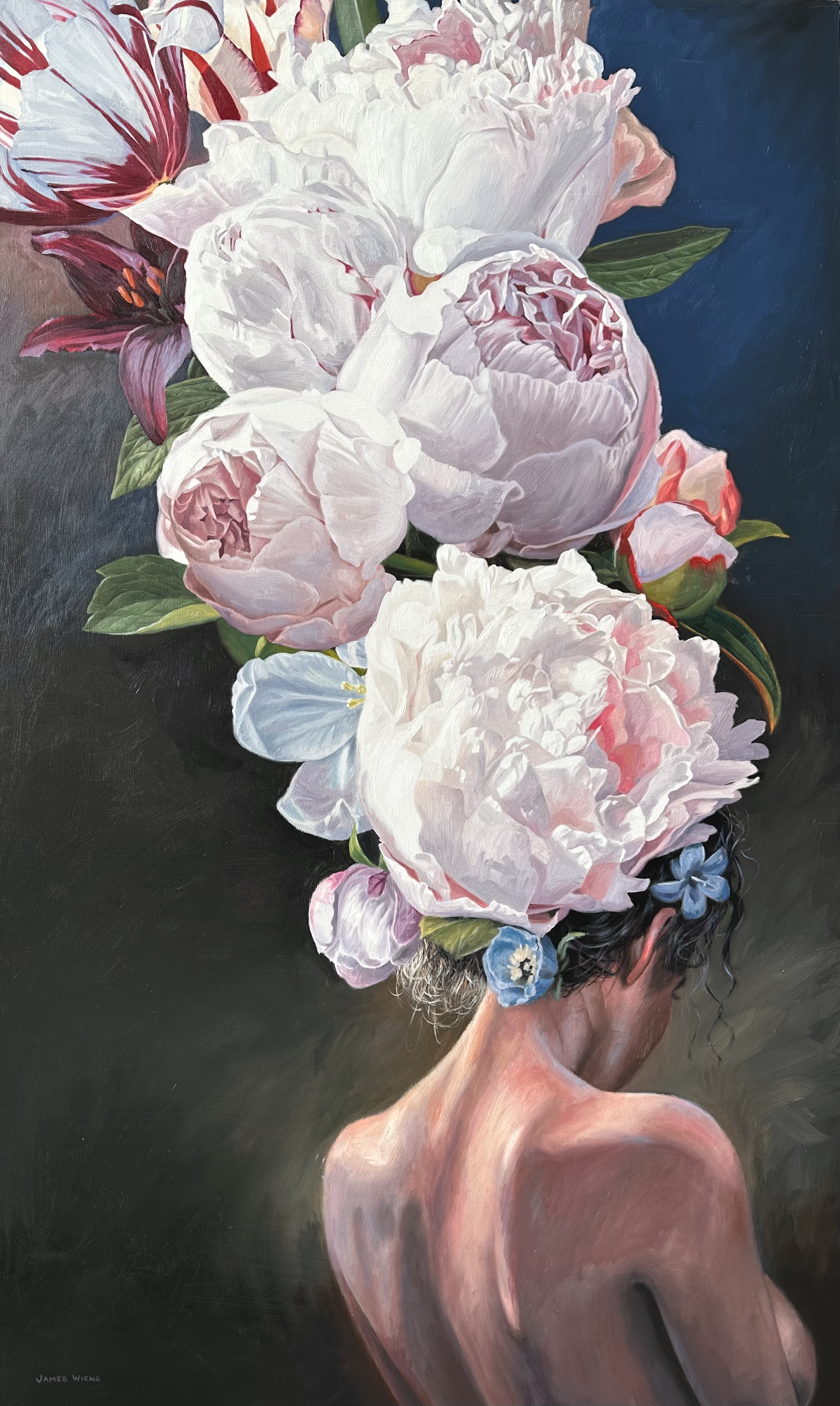 Exhibition of New Works